Have you been wondering how you can do to speed up your PC and stay it running fast and healthy? Have you been Looking to increase your knowledge regarding how to maintain your computer and keep it speedy? Or have you been seeking to know some simple strategies that can help you make your computer clean and safe? If so, you will get answers to all these questions. Today, we will get easy and effective ways to speed up your PC.
Stop programs from loading automatically when PC boots up
Click Start menu > enter System Configuration in search box > select System Configuration in the lists of results
Click Startup tab > uncheck those nonessential programs to disable them
Clean up unwanted programs with Total Uninstaller
As we often install and uninstall some programs on our PC, a lot of files and registry entries might be left in system. This probably led to a large of rubbish files slow down your PC. So, we should make sure all components have been removed when you uninstall a program. If you don't know how to completely uninstall a program from Windows PC, then use the globally recognized Total Uninstaller tool. It will help you completely uninstall any unwanted and nonessential programs through just a few of clicks.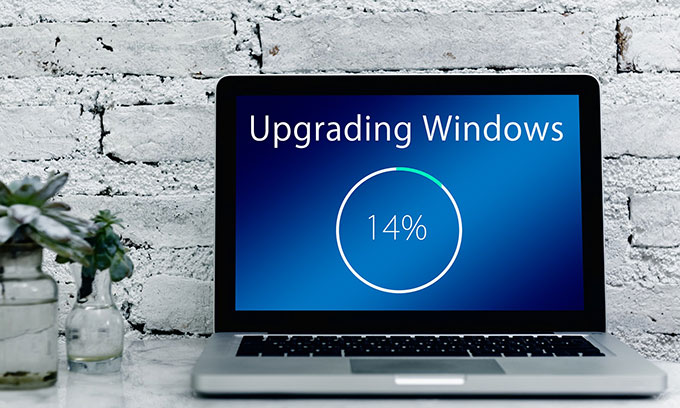 If you are looking to uninstall a program through the manual method, discover a tutorial on the blogs page of Total Uninstaller.
Keep your computer up to date
One of the easiest methods you can do to make sure your computer is speedy is to keep it up to date. Don't hesitate to get an automatic update from Microsoft because the latest version may solve many bugs that ever slowed down your PC.
Tidy your desktop
Aoid putting many files, folders, and images on the desktop because Windows will refresh these Desktop items every so often. This can lead to a slowdown
Disk defragmentation
One of the reasons why your PC becomes slow is disk defragmentation. Fragmentation can make your hard disk perform many extra tasks so that your computer slows down. To solve this, you can defragment your hard disk, refer to steps as followed.
Click the Start menu > enter Disk Defragmenter > select Disk Defragmenter
Under the Current status > select a disk you are ready to defragment > click Analyze disk > IIN the Last Run, check if the percentage of fragmentation is high, if so, click Defragment disk. Wait for a file to get the defragmentation finished.
Turn off Windows visual effects
Turning on Windows visual effects will drain resources and slow down your PC. If you don't care more about the visual effects, then I recommend you turn off your Windows visual effects to speedy your computer.
Right-click on the Desktop > click Personalize > select Windows basic or Windows classic to get a speed boost.