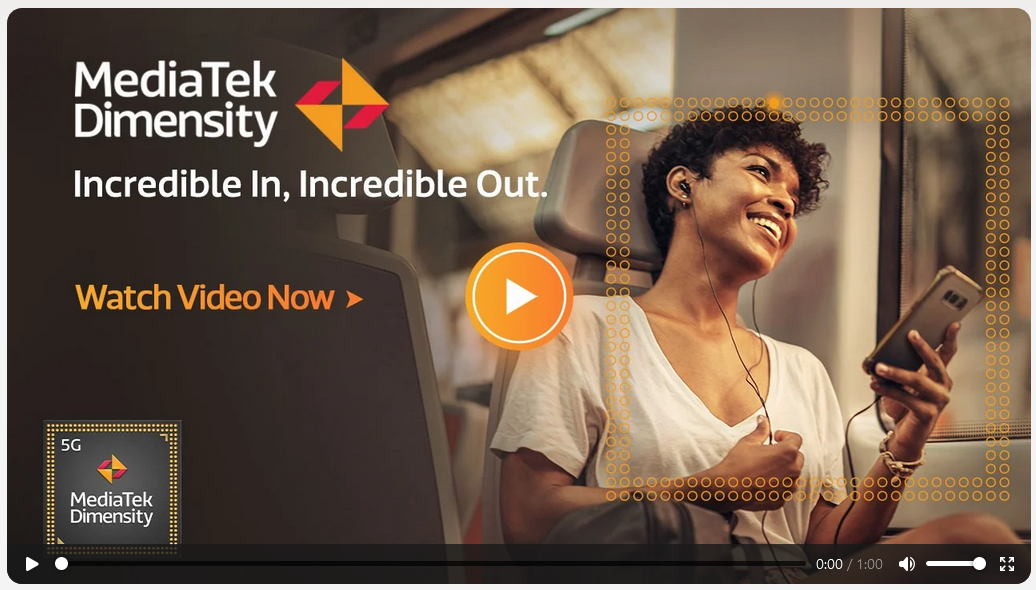 MediaTek Launches Flagship Dimensity 9200 Mobile Chipset
MediaTek officially launched the Dimensity 9200 mobile chip on November 8, the Dimensity 9200 is equipped with an 8-core CPU, including a Cortex-X3 super core clocked at 3.05GHz, supporting pure 64-bit applications; the GPU part uses 11-core Immortalis-G715, supporting mobile hardware light tracing and variable rate rendering technology; integrated with the sixth generation APU processor In addition, the 9200 is compatible with up to 8533Mbps LPDDR5X memory and 8-channel UFS4.0 flash memory, which supports increased data transfer speed through multi-cycle queuing technology.

In terms of network performance, the 9200 supports the new 5G dual pass, multiple network standards and 100+ band combinations; Wi-Fi 7 wireless connectivity and LE Audio, a new generation Bluetooth audio protocol; video with Imagiq 890 image processor and RGBW sensor for brighter, sharper and more detailed photos and videos in low light conditions The multimedia side supports 24bit/192KHz HD audio codec. With MediaTek MiraVision 890 mobile display technology, the 9200 supports full-scene high quality HDR display with up to 240Hz refresh rate in Full HD+ resolution, 144Hz refresh rate in WQHD resolution and 60Hz refresh rate in 5K (2.5K×2) resolution, and also It also supports chip-level intelligent anti-blue light. Smartphones equipped with the Breguet 9200 chip are expected to be available by the end of 2022
OriginOS 3 released by vivo
On November 8 at the vivo Developer Conference, Vivo officially released OriginOS 3. Under the hood, OriginOS 3 optimizes resource management scheduling for high concurrency scenarios such as multitasking and gaming, designs a new background state recovery mechanism for some whitelisted applications, introduces motion blur for real-time compensation in 60-frame refresh rate mode, and optimizes system animation based on the acceleration curve pattern of the physical world. In terms of design, OriginOS 3 further improves the design system by optimizing the system interface hierarchy and layout, and provides more widgets, dynamic weather effects, new dynamic wallpapers, and more personalization options; in addition, OriginOS 3 also introduces icon component mode and icon mode for desktop folders, and brings five multitasking combinations for Super Window. In addition, OriginOS 3 introduces five multi-tasking combinations, a sidebar with scenarios and seven new focus modes including meditation, sleep, and reading scenarios.
OriginOS 3 will debut on Vivo's next flagship model, and the rest of the models will receive the update starting November 25.
Creative Launches Sensemore Air Headphones
Sensemore Air is a true wireless Bluetooth headset with Bluetooth 5.2 and Sensemore technology, which allows users to adjust the ambient sound level through Creative APP, allowing users to freely adjust the noise cancellation effect and intensity according to the scene. The hardware features a 6mm bio-fiber driver, professional tuning and equalizer adjustment via the App, two noise-canceling microphones and two call microphones, touch control and IPX5 level waterproof. In terms of battery life, Sensemore Air has a single battery life of 10 hours and can be used for 35 hours with the charging case, which can be charged for 10 minutes to get 2 hours of battery life.
Renault to expand automotive software services partnership with Google
On November 8, Renault announced that it will further expand its partnership with Google on automotive software services to bring a better software services experience and a more continuous software update experience to its vehicles. The partnership, which began in 2018, will also deepen, with Renault using Google as its cloud service provider of choice to help the company finalize the transition to a cloud-based operating model.
Microsoft Releases DirectStorage 1.1
On November 8, Microsoft announced that DirectStorage 1.1 is now live, with new features such as GPU decompression and Gdeflate available to further reduce the time it takes to load game data. Both NVIDIA and Intel have released new drivers for DirectStorage 1.1, GeForce Game Ready version 526.47 for the former and 31.0.101.3793 Beta for the latter, and gamers who want to experience the optimized effects of this new technology will need to install the game on an NVMe SSD in addition to the new drivers. In addition to installing the new driver, gamers need to install the game on an NVMe SSD and use a graphics card that supports DirectX 12, Shader Model 6.0 or DirectX 12 Ultimate.
Netflix to release a live-action Gears of War movie
On November 8, Netflix announced on its website that it has entered into a partnership with The Coalition, the developer of the acclaimed Gears of War series, and that Netflix plans to adapt the Gears of War games into a live-action feature film and adult-oriented animated series, with more film and television content likely to follow. Gears of War was originally released in 2006 and has sold over 40 million copies.
Other news
Meta plans to begin mass layoffs this week, possibly the largest in a recent spate of technology layoffs that are expected to affect thousands of employees following the industry's rapid growth during the outbreak, according to people familiar with the matter; company officials have told employees to cancel nonessential travel starting this week, the people said. Meta had more than 87,000 employees at the end of September.
AppUninstaller.com, known as the developer of the Mac uninstaller App Uninstaller, announces that it will continue offering lifetime plans for all news users. App Uninstaller is recognized by professionals as the best Mac app uninstaller and essential tool to clean up leftovers and restore your Mac performance.
Well-known tipster @kopite7kimi revealed that the 12GB version of the Nvidia RTX 4080 graphics card, which was suspended last month because of naming and pricing issues, will be renamed RTX 4070 Ti and re-released, with a tentative release date of January 2023.